March 9, 2017 - Regular Meeting
Attendance: 22 present, 20 absent
President Cal Portner led our meeting today. John Osterman led the song and Alan Sakry shared a prayer.
Guests: - Megan Granning, new owner of Sherburne County Abstract & Title - prospective member
- Florian Keller, guest of Nicole Rasmussen
Florian has a daughter that was a student of the month 10 years ago. He gave us an update on her. Florian came today to tell us about his upcoming adventure in tennis. Through the RSVP workers, he has the opportunity to attend the MN Senior Games in Birmingham, AL. He is looking for donations to help him get there. If you are interested, please contact Nicole to connect you with Florian.
Terry Bizal introduced us to our March Student of the Month from ERHS, Joe Anderson. Joe introduced us to his parents, Kim and Dave. Kim, takes care of Joe and Dave is an ER doctor in Princeton. Joe said his priorities are his school work. Second is Youth in Government, followed by "teenager stuff" like watching tv, games, etc. He said his parents are a huge part of his success. When he gets a test result that they know could have been better, they much him to improve. John Osterman asked him where he gets his outgoing personality and Joe responded "my dad" and that being on the speech team has helped him tons! He works on speech every Saturday. He is the youngest of four. He has two older brothers and one older sister. He enjoys social studies and loves getting to the "why" part of history. Why people do the things they do. Next year he will take sociology and is looking forward to it. In the future, Joe hopes it will be something in political science or perhaps a politician. He shared a couple of stories about when he met Rick Nolan and Al Franken. His goal for speech is to participate in the discussion category next year. He experienced a trip to the boundary water wilderness, with a group from Minneapolis. He was a leader to this group, and although he enjoys cooking, this was a more than that! He was tasked with making dinner for seven over a fire. The hardest part of the trip for him was adjusting to being around people 24/7 with no down time/alone time. He missed that and admits that he gets homesick very easily. He is undecided about the college he will attend, but has plenty of time to figure that out! When asked why he thought he was chosen for this award, his reply was that he hoped his teachers chose him because they see that he not only strives for good grades, but strives to grow personally with each experience.
Happy Bucks: Per President Cal Portner, everyone was asked to toss in $1 and we will hold off on comments due to a full schedule today.
Taste of Elk River Update:
- Bruce Tyler is in dire need of help! He needs two people to step up to be team managers for the Taste. He would prefer that they be female, to keep equality even, but will take what he can get at this point. Please contact him if you are interested.
- Tricia Downey handed out flyers re: the food fight
that the Rotary and Lions are having. Please bring your donations to our next two meetings, or bring them to Debbi Rydberg at the Chamber office. Deadline is March 30th. CAER could use the following: spices, coffee, canned meats such as tuna, chicken, spam, salad dressings (especially ranch and mayo), personal care items - toilet paper, shampoo, baby wipes.
Alan Sakry arranged our program today and shared his
rotary moment. Good friends and good people always! He arranged for us to hear from Kari Kanne. Kari and Alan are great friends and go way back. She is a special person to Alan and 3-1/2 years ago, Kari and her family, lost their 19 year old son, Erich, in a motorcycle accident. He was a good friend to Alan also! Erich was also a past STRIVE student. Kari started with understandable tears. It was tough for her to talk about her son who has passed. She explained that she and her husband, Dave, are turning the tragedy into something positive and have started a non-profit group. Erich is an Elk River graduate and went on to the military. The proceeds that are raised through their non-profit are used to help military families and children. The Erich J. Kanne Memorial Foundation began in 2013. They encourage family togetherness, sportsmanship and community involvement. They annually host an archery event to raise funds. How can we help? Financial donations, price donations for their tournaments, sponsor a child, mentor a child, volunteer at their shoots, join their annual shoot as a participant, network for their foundation. They support 10 archers (children) who go all over the world. They help with those who can't afford the equipment and sometimes purchase it for them. ISD 728 has an archery team and this is the first year. In two weeks, they will host their 4th Annual Tournament in Becker, Minnesota. There are opportunities for us to have a booth at the event for no charge. Cowboy Jacks will be catering. There will be 120 shooters and there is room for more! Kari thanked Alan for being her best friend and for helping their family through this tragedy! President Cal Portner presented Kari with a key tag with the 4 Way Test on it. Together, we read the 4 Way Test and Cal ended with "And away we go" - quote from Jackie Gleason.
March 9, 2017 - Regular Meeting
Attendance: 19 present, 23 absent = 42 members

Today our meeting was started by President-Elect, Molly Hanson. John Osterman led us in song and Debbi Rydberg had a "top 5" prayer, according to John Osterman!

Visiting Rotarian: Carl Erickson, Princeton Rotary
Guest: Cassandra Lovric, inbound youth exchange from Germany. She had a sheet with her for us to sign up to buy cookie dough from her for a fund raiser for track. She enjoyed her basketball season and is having a lot of fun with the Merkling family!

Happy Birthday was sung to Keith "Coach" Hempel. It was a special song for his 79th birthday!

Molly Hanson announced that she and Robin Skinner will be leaving Rotary early today to head to Iowa for P.E.T.S. training where they look forward to learning more about Rotary International!
Taste of Elk River Updates:
- Amanda Othoudt reported that there has not been much activity in the Sponsorship category. Sportech has signed up for a Silver ($1,000) sponsorship. If you need packets, please let her know. The opportunity to be the Signature Sponsor is still available at $7,500.
- Bruce Tyler, Food Committee, reports that we now have five vendors signed up. Goal is 25.
- Dave Anderson reminded us to bring him $20 for the Wall of Wine. He'd like to wrap it up ASAP so he and John are ready for the wine sale!
- Tove Lichty is leading the charge for the Silent Auction and is looking for items. She received the first item from the Sherburne County Fair Board. Tove will be sending out letters around the first of April, asking local businesses for donations.


Guardian Angels Gala is this coming Saturday, March 11th. We have one spot available at the Rotary table.


Happy Bucks:
- Tove Lichty was with a client this morning and had to contact past Rotarian, Paul Motin for a question and was able to reach him. He is doing well in Chicago!
- Alan Sakry was happy to have been in Florida for two weeks, relaxing!
Program:
Our program was handled by Debbi Rydberg. Her rotary moment was 8 years ago, not long after starting her job at the Elk River Chamber of Commerce, when Paul Motin phoned her and asked her to be his rotary program. Debbi stays for the fun and friendship. This is a place that she calls each of us, friends!


She introduced us to Ruth Bachman, author and speaker. Ruth spoke to us to inspire us to "Grow Through the Narrow Spots", which is the title of her book that was available for purchase at our meeting. Ruth is a cancer survivor and is passionate about sharing an empowering message about navigating the inevitable changes that occur in life. Ruth spoke about the one constant in life - change! She pointed out her missing left arm/hand. She used to be left handed. She has survived sarcoma in her hand! She's happy to be here and to be able to do a lot of things. It started with a lump on her wrist. It was the most common form of sarcoma. There are 28 types and all have less than 1% malignancy. She lost her sister at 35 years young, to cancer. She knows cancer as a teacher. She compared cancer to the narrow spot in her hour glass that was sitting on the front table. Our lives all start with the sand at the top of the hour glass and move to the bottom. Change is the nature of life. She went around the room and numbered us off 1-2-3. All the 3's were asked to stand up and move chairs. Ruth then said, "change happens"! It happens every day. Some change brings us wonder and awe but not all is controlled how it enters our lives. Change is the rule, not the exception! It sometimes requires a change in perspective, to look at it at a different angle. It creates resilient responses! Resilience means tough, strength, recover, ability to over come. Some changes are not always easy to recover from. Good changes are grand kids and new houses, but both can also be not good changes. Some change is ugly and accompanied with fear. Fear makes the journey difficult. When you experience a narrow spot, others will be there for you! Isolation is deadly! We need other people. Positivity and seeing possibilities keeps us resilient. We need to put forth effort similar to gardening. We plant, sow and water. To be resilient, one must have a positive attitude, a support network, maintain a sense of humor, and faith and understanding the grace in your life. When you are feeling lost, Ruth suggests that we think about the following three points. 1. What is truly lost? 2. What remains? 3. What is possible? We should also remember that accepting help is a gift to the giver.

In the absence of the "powers that be", Debbi Rydberg led us in reciting the Four Way Test and rang the bell with an awesome connection!
March 2, 2017 - Regular Meeting
Attendance: 23 present and 19 absent = 42 members
Our meeting today was led by President Cal Portner. Our intro song was led by John Osterman, followed by a solid prayer by Pete Reiner.
President Cal welcomed all Rotarians - those who attend often and those who appear randomly . . . you know who you are!
Announcements:
- Lynn Caswell announced that he has misplace his "hat order" sheet and has started a new one to send around the room today.
- Lynn Caswell shared a handout with each of us re: a scam involving W-2 forms.
- Amanda Larson invited us to all attend the upcoming Strategic Planning Session on Wednesday, March 8 from 7:30 to 9:30 a.m.
This will be held at Elk River City Hall. We will review what we've done, what we are doing and what we are going to do!
- Dave Anderson reminded us that he is collecting $20 from each of us for the Taste of Elk River Wall of Wine.
- Debbi Rydberg announced that Brandon Hanson, herself and a few others will be meeting and talking about how we can have a
community food fight with the Elk River Lions Club. Stay tuned for details!
- Nicole Rasmussen had a request for volunteers to assist at Handke School on Saturday, March 11 from 9 am to noon to help with
Career Exploration Day. Please RSVP to Nicole if you can assist. She has 120 students signed up so far.
- Nicole Rasmussen announced that a past Rotarian Tim Jeanetta, has been given the honor to run next week as the only representative
from Minnesota, in the law enforcement torchlight run for the Special Olympics Winter Games in Austria! Go Tim!
- Dan Weber announced that he has about 10 sponsorship packets that he has been instructed to hand out and I think he gave them all out!
- Tricia Downey, chair of Taste of Elk River 2017 announced that there will be a Committee Chair meeting today, following our regular
meeting. Everyone is welcome to attend. She asked if anyone has a connection to Ebner's Bait, as she would like to see us get
permission to put a black sign board on their property this year for the Taste.
- President Cal passed around a thank you note from Open Doors for Youth, thanking us for our gift of gift cards and cash in January.
- President Cal passed around brochures about the 2017 District 5960 Conference that will be held April 27-29 at the Holiday Inn East,
2201 Burns Avenue, St. Paul MN. The brochures have all of the information and registration information. Be sure to get yours!
Fine from the Floor: President Cal fined anyone without their round name badge on. There were a few!
Happy Bucks:
- Marilyn VanPatten-Chuba shared a story with us about a near scam when she received a phone call from a young man, claiming to
be her grandson needing bail money. She didn't fall for it!
- Curt Hinkle had a happy to be here $10 bill! He filled us in. He is heading toward retirement and working on his dissertation.
- Tricia Downey was happy to have had her special necklace returned. She had left it behind at a doctors appointment. The lost was found and returned.
- Lynn Caswell was happy to have assisted a few students from Spectrum High School, with building mini libraries. Project complete!
- Nicole Rasmussen had a sad buck because Joel Brott and Amanda Larson will not be running with her in the Earth Day Marathon, but she was
happy to announce that she is once again running the Twin City Marathon. Go Nicole!
- John Osterman was happy to be back from Lake of the Woods where 15 folks were very successful at catching fish. Only one burbot was caught.
- Marilyn VanPatten-Chuba was also happy because her building builder had his trailer stolen and it was recovered with the help of the
Sherburne County Sheriff's office.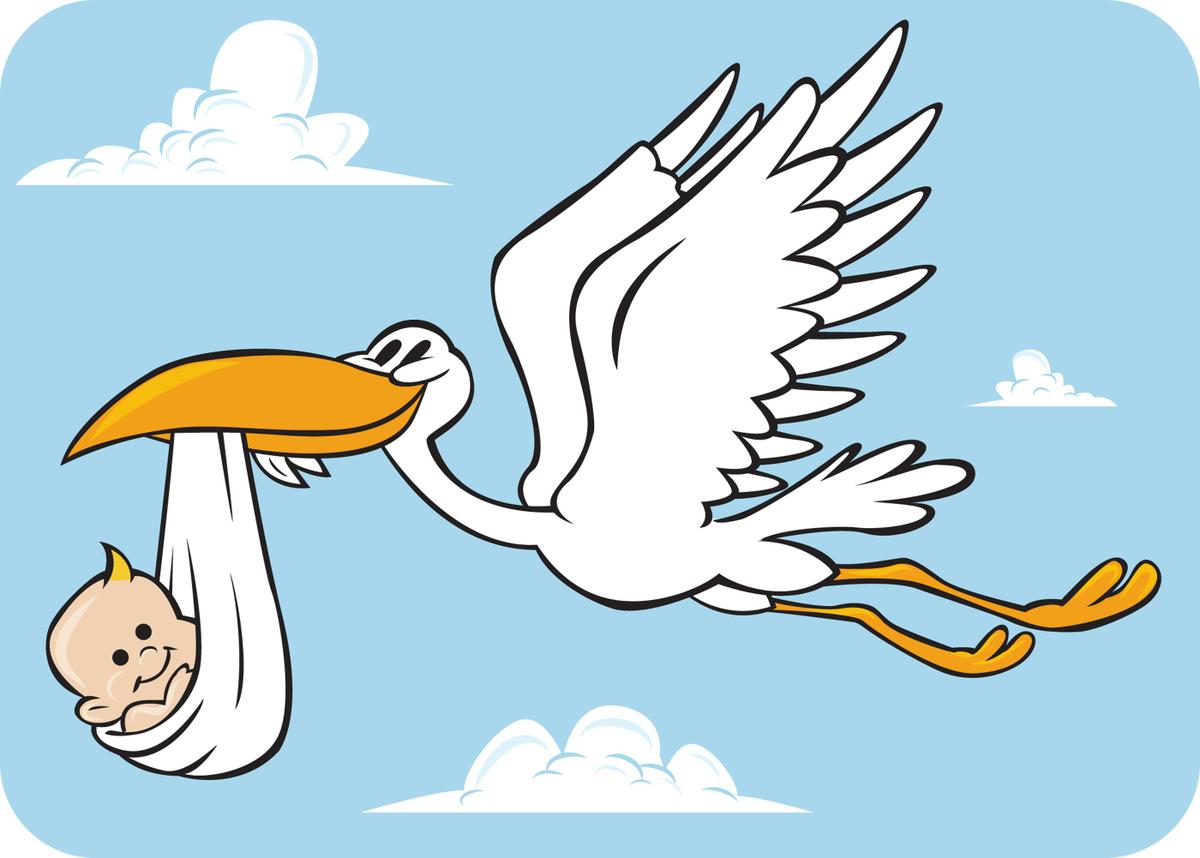 - Amanda Larson was happy to tell us that baby Larson #2 is due to arrive in August 2017! Congratulations to Amanda, Brian and Cash!
Program:
Our program today was arranged by Pete Reiner. Pete has been aware of Rotary most of his life, as his dad was a Rotarian in South Dakota and took Pete to meetings on occasion. Pete stays in Rotary for the great friends and enjoys the projects. He always looks forward to Thursday!
He introduced us to Pam Tschida. Pam has been a Rotarian in White Bear Lake for three years and serves as their treasurer. She has been a hair dresser for 50 years. She is a volunteer with Fast for Hope, the Nicaragua project. She has been to Nicaragua three times, most recently, last fall. She had a video presentation that she shared with us. The purpose of Fast for Hope is to raise awareness, raise money and take action. A couple of years ago, a group from Nicaragua came to Minnesota and she spent a lot of time with them and they now have a great connection. Fast for Hope is an annual fund collection and it started about 25 years ago. Rotarians collect funds and send to Rotary International for the Fast for Hope project. In 2006/07, they began sending the funds to Nicaragua. It is the second poorest country in the world, with the poorest being Haiti. Nicaragua is about a three hour flight from Atlanta and it is a Spanish speaking country. The goal is to help them be sustainable, self sufficient and have a quality life. They work with people and teach them how to work together. They have volunteers on the ground, indigenous materials/labor, a minimum of 3 years to maximize their resources and community reward so they can identify and quantify results. District grants support literacy and health in Nicaragua. Each day, they must walk one to three hours a day for water. They get up between 2 and 4 a.m. to begin the journey to get water before it runs out. They have a big dream to some day have a nice main road. The current road is awful and treacherous to travel or walk. It is very muddy and unsafe. Pam stated that "it takes them all day, to simply live their lives." They are building relationships and there are now three Rotary clubs there. This project is done through our District 5960.
President Cal closed with a quote "Be well, do good work, keep in touch" and right away someone guessed Garrison Keillor.
February 23, 2017 - Regular Meeting
Attendance: 25 present, 17 absent = 42 members
Present: Troy Adams, Dave Anderson, Jim Babcock, Dirk Barrett, Leon Barthel, Patty Carbajal, Lynn Caswell, Tricia Downey, Julie Fish, Brandon Hanson, Keith Hempel, Bonnie Koste, Mark Leland, Bob Maxwell, Amanda Othoudt, Cal Portner, Nicole Rasmussen, Debbi Rydberg, Lori Severson, Robin Skinner, Bruce Tyler, Marilyn VanPatten-Chuba, Dan Weber, Becky Wiehoff
Absent: Josh Anderson, Terry Bizal, Joel Brott, Dan DeBryun, Dan Dixon, Mary Eberley, Glen Ertel, Curt Hinkle, Don Horvath, Amanda Larson, Tove Lichty, John Osterman, Pete Reiner, Alan Sakry, Corey Wemple, Stewart Wilson, Nick Zerwas
Guest: Karla Forde, Business and Cents, guest of Bruce Tyler, prospective member
Jim Acres, Boy Scouts - came to announce the upcoming April 27thBanquet. 7 a.m. at the Elk River American Legion
this year's speaker is Sherburne County Sheriff, Joel Brott
Announcements:
MARK YOUR CALENDARS!
- March 8th, Strategic Planning Session, 8 a.m. at Elk River City Hall.
Please let President Cal Portner know if you plan to attend.
- March 11th, Guardian Angels Gala. Rotary has sponsored a table for 8 people.
Please let President Cal Portner know if you would like to attend this fun event and represent Elk River Rotary.
TASTE OF ELK RIVER!
- Amanda Othoudt has Sponsorship packets. She brought 30 of them and asked each of us to take one and give to our
business associates and help promote sponsorships! She has a spread sheet and is looking for recommendations.
- Nicole Rasmussen announced that she signed up to co-chair the food vendors with Bruce Tyler and is no longer able to
do so. She asked the group for assistance and Lori Severson stepped up to assist Bruce Tyler. Any one else that might
be interested, please contact Tricia Downey or Bruce Tyler. Nicole will still assist, but is not able to co-chair.
- Dave Anderson is collecting $20 from each of us for the Wall of Wine. The funds are used to purchase the wine used for the
Wall of Wine. Each Rotarian is obligated to donate $20 to Dave's collection so be sure to do so.
- Food Vendor, co-chair, Bruce Tyler got an idea from Shiver Elk River and is pursuing a couple of food trucks to have at
the Taste of Elk River. He would like to see four of them. If you have a contact, please share it with Bruce.
ROTARY CAPS!
- Lynn Caswell was modeling a newly purchased baseball cap, showing the Rotary wheel and the word Rotary. It is a blue
baseball cap with the yellow/gold lettering. He is taking orders. If you would like to order one, please give him $13
and he will get an order together!
CONFERENCES - If you would like to attend either of these, please let President Cal Portner know of your desires.
- The Rotary International Conference will be held in Atlanta, Georgia this year. Bill Gates will be one of the keynote
- The District Conference is coming up at the end of April and will be held in St. Paul.
CHALLENGE - it was suggested that we challenge the Elk River Lions Club to a "food fight" to collect food for CAER!
HAPPY BUCKS:
- Debbi Rydberg was happy that Shiver Elk River is over. $18,000 was raised for non-profits, which brings a total of $120,000 over 7 years time!
- Amanda Othoudt was happy that her oldest son is going on a high adventure, dog sled Boy Scout weekend and her middle son is starting driver's education!
- Julie Fish was happy to have enjoyed time last week in Harlingen, TX, visiting her folks and was happy that Bob Maxwell filled in as Rotary Scribe and took attendance and notes. She had a final happy buck for us to sing a song to President Cal Portner, in honor of President's Day. We sang a round of "For He's a Jolly Good Fellow"!
- Bruce Tyler was happy because he owns two fantasy baseball teams and it is draft night tonight! He shared his first picks with us, but shhhhhh, don't tell!
- Jean Johnson, our speaker today, was happy for the opportunity to share with us!
PROGRAM:
Amanda Othoudt lined up our program today. She gave her Rotary moment. A couple of years ago, she attended a Rotary meeting with Dan Weber, who was presenting on broad band. She thought we were a fun and energetic group and it was easy to join and remain a member. Amanda has taken on a leadership roll with the Taste of Elk River and is our Sponsor Committee Chair! She introduced us to our speaker, Jean Johnson. Jean is the founder and chair for Farm Friends Barn Project. They are currently located in the ag facility, north of the Sherburne County Court house and hope to build in Becker, Minnesota. This project is being built to strengthen agriculture through education. Jean was born in Washington, DC and moved to North Minneapolis. When she was 17 years old, she moved to Becker. She graduated at 18 years old, met a farmer and got married. They have been married for 35 years, have two children and own Triple J Farm and Norm's Farm Market off Highway 25, just out of Becker. She also has worked for 28 years at the Department of Agriculture in Elk River. A family from Becker donated 260 acres of land in 1995 to Sherburne County. There are covenances on the property and the land is designated for park, in 2008, the History Center was built and there are 40 acres set aside for future fair grounds and other ag activities. This is where the project will be built. Sherburne County gave them 5 acres. They are raising money and have $60,000 raised to build the barn. Breakdown as follows: barnat $200,000, grain bin at $15,000, site prep, parking, plumbing at $35,000, revenues and operations at $30,000. After it is built, it will be donated to Sherburne County and leased back. The History Center will be the gate keepers and it will be operated by volunteers. It will be available for meetings that are ag related, such as 4-H groups, etc. Inside the barn, there will be ag related stations, similar to the State Fair grounds. Sherburne, Benton, and Stearns Counties will participate. Rotarian Amanda Othoudt has been on the board of directors for four years and helps to raise funds. Last year they raised $13,000 through Becker Freedom Days Parade and taco sales, Palmer Township concession stand, a three of a kind fund raiser and they have a clay shoot that raised around $10,000. Jean finished with a couple of trivia questions. The average age of a farmer is 58 years old. Less than 2% of the US consists of farmers. The first crop using GMO's was petunias. To contact Jean - 320-248-2615,
jjohnson@farmfriendsbarn.org
Cal's close was from Red Green - "If the women don't find you handsome, they should at least find you handy!"